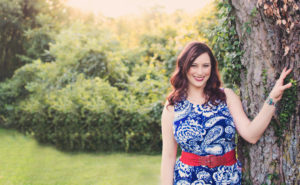 Lindsay Laubenstein (she/hers) is a hospitality and beverage professional by trade, and answered the call to become a volunteer full-spectrum abortion doula in June of 2018.  Lindsay was trained by and volunteers weekly through the program set in place by the doula program coordinators at Planned Parenthood Southwest Ohio in Cincinnati, Ohio with the assistance of the NYC Doula Project and she volunteers with over 30 other local abortion doula volunteers.  She has also pursued further study on crafting ritual for abortion and pregnancy loss through a seminar by the Full Spectrum Doula Circle as well as an informational training intensive through Women Help Women/SASS regarding medical abortion (the pills used to induce miscarriage) and supporting pregnant people in the time leading up to and through their medical abortions.  She strongly believes that it is just as important for people considering abortion to understand the options available to them throughout their abortion experience as it is for people birthing children to know the options available to them throughout their pregnancy and delivery experience.
Lindsay has owned the wanderingchild.org domain since her college years, the name fueled by her 20+ year obsession with Phantom of the Opera, and it has sadly sat mostly dormant for the better part of the last decade.  With the intense onslaught of anti-abortion legislation hitting in 2019 she decided to turn it to better use and focus on the work she does supporting and advocating for abortion seekers and patients.
Currently, Lindsay serves exclusively as an abortion doula and has been present at somewhere around 100 first- and second- trimester abortion procedures.  She ultimately aims to also serve as a miscarriage and an adoption doula, as well as to certify as a death doula and assist people and their families through the death and dying process.  Her calling falls within the transitions of life, and she seeks to assist those struggling to bridge the gaps between.
Lindsay believes strongly in the tenants of reproductive justice and also knows that abortion and reproductive rights are not only women's issues.  Trans men and non-binary people also need and seek abortions and abortion support, and she aims always for gender-neutral pregnancy and abortion advocacy.
Everybody loves somebody who has had an abortion.