End of Life Doula Services
What is an end of life doula?
An End of Life Doula (shortened, EOLD, also Death Doula) is a non-medical support person and guide for matters surrounding end of life and death.  Just as a birth doula supports new parents and their loved ones through pregnancy and birth, EOLDs are present for those planning for or nearing their own end of life–as well as for their families and loved ones.  
As an End of Life Doula I am trained and experienced in offering education, support, and guidance in Advance Directive and estate planning (living wills, Health Care Proxy selection, last wills, vigil planning, choices for after death care, etc.), creating legacy projects to document memories and important pieces of clients' lives for their families and future generations (letters, videos, memory books, etc.), ensuring caregivers and family are well-resourced and practicing self-care to minimize caregiver burnout, facilitating difficult conversations regarding health care decisions and other sensitive personal matters in the final days/weeks/months, sitting bedside vigil with those nearing end of life, assisting families through funeral and memorial planning (including choices relating to home deaths, home wakes, and home funerals), and so much more.
I have also received specific training to support through end of life journeys in the areas of pediatric and youth palliative care as well as supporting families and loved ones after a death by suicide.
Doulas are not a replacement for hospice care, and often one of the first things they encourage transitioning families to do is to engage hospice services as soon as possible so they have as much care and support as available through the end of life journey. 
EOLDs are privately engaged by clients and families and are not covered through medical insurance plans.  I understand the end of life journey can be costly, so in an effort to make my services accessible to as many people as possible I offer ala carte services, blocks of service hours, and by the hour options*.   
I strongly advocate for personal autonomy in relation to matters of terminal illness and death.  I have training in how to legally ensure my clients' wishes are followed as directly as possible through the use of hospice care including transferring Advance Directives into POLST/MOLST directives, assisting in setting up legal safeguards to allow clients the option of VSED (Voluntary Stopping of Eating and Drinking) and supporting clients and their families  through the process when a client chooses to engage VSED, supporting clients and families through MAID (Medical Aid in Dying) where available (though it is not currently an option in my primary states of service: KY and OH), and more. I have also spent extensive hours training in trauma-informed response and care and bring that awareness to all work I do.
I also strongly advocate for social justice and equity in all matters, but here specifically in relation to healthcare and deathcare access, advocacy, and autonomy.  I recognize the systemic inequalities built into the fabric of our society, and as an End of Life Doula I aim to share knowledge and experience in this particular system in an effort to give clients and their loved ones more positive and equitable outcomes in the realm of death and dying regardless of race, religion, sex, gender identity and expression, disability, or income.
*If you are unsure of your financial ability to engage with any of my listed services, please don't hesitate to reach out and I am happy to work with you on finding a way to assist within your budgetary limits.* 
This is an offering for open-ended one-on-one conversations and/or support for topics surrounding life and death (at a coffeeshop, over Zoom, etc.). So many people think that they need a terminal diagnosis to engage with an End of Life Doula, but you don't! We can be here just to chat about life and death, yours or a family member's mortality, living your best life until you die, and/or anything adjacent to it all. This can be a one-off session for an hour or two, or we can discuss a package set of hours if you'd like more time or multiple meetings.
1hr sessions starting at $30. Email to schedule, or for any questions.
Advance directive/advance care planning
For individuals or families. Multiple sessions. The first meeting involves getting to know each other, talking through the state-issued forms (living will, healthcare proxy, etc.), defining terms relating to end-of-life choices, form options for extended end-of-life choices (Compassion & Choices, Five Wishes, Sacred Crossings, etc.), and a values/choices exploration into related decisions (DNR orders, POLST/MOLST forms, body disposition options, memorial options, etc.). The second occurs after the paperwork has been filled out by the individual to answer any last questions and finalize choices for paperwork and proxies, and to outline next steps including what discussions with proxies and families are necessary and might look like.  Includes facilitation of conversations between client(s) and their proxies/families if desired.  
Starts at $150 (individual)/$200 (couple). Schedule here for a free consult / Q&A.
Life reviews, life interview videos, family letter projects, and more!  This will take place over a series of meetings, to be determined based on the project of your choice. 
Packages start at $500. Schedule here for a free consult / Q&A.
Virtual or in-person doula support
Non-medical personal and emotional support for patients and families through end-of-life transitions. May include sitting bedside vigils, walking clients and families through what to expect throughout the end-of-life journey, advocating for the patient and family in relevant settings (medical settings, wake and memorial planning. etc.), assisting clients with phone calls and information gathering as needed (searching out forms, obituary submission information, assistance in scheduling appointments, etc.), assistance in packing up home spaces and donation center trips, grief and bereavement support, and more.  
Hour-based packages start at $300. Schedule here for a free consult / Q&A.
group seminar/talk sessions
I am happy to meet with your group virtually or in person to discuss and facilitate discussion topics related to End of Life planning and death.  Contact to learn more, or fill out this form to sign up for my mailing list to be notified of upcoming community seminar opportunities both in person and virtual: 
In-Person and Virtual Services Available
Companion to the dying and their loved ones.
Available for one-on-one discussions relating to death, dying, and living until we die.
Patient and family advocacy in medical settings (including regarding comfort interventions and execution of healthcare directives).
Advance Directive Planning.
Facilitating discussions around unresolved issues.
Vigil and Memorial Planning.
Creating Legacy Projects.
Grief and bereavement support.

Supporting through the entire end of life journey.
Schedule here for a free virtual consult / Q&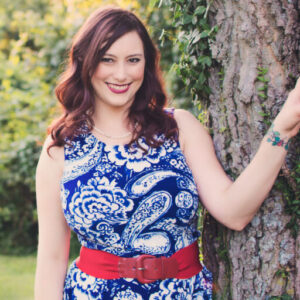 Lindsay Laubenstein is a Certified End of Life Doula through the Doulagivers Institute, and she has also taken many courses on end of life care and support through The Open Center's Art of Dying thanatology program.  She first felt the call to support patients and families at end of life around 2009 when she finally watched through the entirety of Six Feet Under and started to learn more about green burial and alternative body disposition options.  Unfortunately, her all-consuming work in bars and restaurants kept her from pursing hospice volunteer opportunities, so it took a global pandemic to offer her the time and space to throw herself into this work. When Lindsay imagines her ideal post-death scenario she sees friends preparing her for a beautiful and sentimental home funeral and a water cremation (alkaline hydrolysis). 
She first learned about Death Doulas around 2016 and knew that's where she would ultimately land.  In 2018, Lindsay happened upon an opportunity to volunteer as a doula for pregnant people having abortions (another long-time calling for her), and gained invaluable experience in holding space, offering comfort, and gifting energy to clients through a myriad of conflicting emotions and circumstance.  After 18+ years in the hospitality industry, when she was furloughed from her work as the service manager at a not-for-profit restaurant at the start of COVID-19, she gratefully used the opportunity to make moves on her desire to serve in the end of life sphere.  Lindsay is now honored to serve her end of life clients as her primary work.